In 1994 Mack Goldsbury and I decided to put together a co-operative group. At that time guitarist Frank Möbus and bassist Ed Schuller were our partners. We released our first CD, "At night when you go to Sleep" (Timescraper) in 1996... [mehr]
Cover: Wendel L. Malone / Robert Schalinski
Mack Goldsbury - Tenor-, Sopransax
Maciej Fortuna- Trumpet
Reggie Moore - Piano
Stefan Weeke - Bass
Ernst Bier - Drums
| | | | | |
| --- | --- | --- | --- | --- |
| 1. | Watch Out For G.V | Mack Goldsbury | | 8:44 |
| 2. | Artesia Sunrise | Mack Goldsbury | | 10:45 |
| 3. | Natalie | Maciej Fortuna | | 9:35 |
| 4. | A Love Remembered | Reggie Moore | | 8:13 |
| 5. | First Spring | Mack Goldsbury | | 7:45 |
| 6. | Elegant | Stefan Weeke | | 10:58 |
| 7. | Siamese | Mack Goldsbury | | 10:16 |
Recorded live at the Jazzclub A-TRANE Berlin, Germany Dec. 29th 2008
Recorded by Marc Hausmann - www.retoxstudio.com
Mixed and Mastered by Stefan Weeke
Cover photo by Wendell L. Malone
Photo by Reinhard Müller
Artwork: Robert Schalinski
Produced by Manfred Schiek & Ernst Bier
Ernst Bier plays Pommerenke Drums - www.schlagzeugbetreuung.de
Stefan Weeke plays AER Amps - www.aer-amps.info
Diese CD anhören und bestellen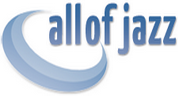 ---
In 1994 Mack Goldsbury and I decided to put together a co-operative group. At that time guitarist Frank Möbus and bassist Ed Schuller were our partners. We released our first CD, "At night when you go to Sleep" (Timescraper) in 1996
Trumpeter Herb Robertson moved from New York to Berlin. Since he had already played a lot with Mack and Ed when they were all living in New York, we invited him to join us. Our second CD, "Next Move" (BEV-Records), with Herb as a guest, followed. Meanwhile Ed married, returned to New York and Frank decided to concentrate on his own group, "Der Rote Bereich" as well as his recording projects with ACT records. That left us free to experiment, which led us directly to Hammond B3 organist Matthais Bätzel. A new quartet was formed - a new CD was recorded: "A-Live at the A-Trane" (Konnex Records). Later Herb Robertson moved back to New York…… pianist Reggie Moore and bassist Stefan Weeke became our new partners. In 2008 trumpeter Maciej Fortuna joined our group.
We want to thank Sedal Sardan, who runs the Jazzclub A-Trane , for his continuous support! www.a-trane.de
Jazz Podium April 2010
Seit 1994 arbeiten der Berliner Schlagzeuger Ernst Bier und der seit 1992 in Berlin lebende amerikanische Saxophonist Mack Goldsbury in Gemeinschaftsprojekten zusammen mit bevorzugtem Auftrittsort Jazzclub A-Trane, wo im Dezember 2008 vorliegende CD live aufgenommen wurde. Mit Pianist Reggie Moore, Bassist Stefan Weeke und dem polnischen Tromoeter/FIügelhornisten Maciej Fortuna präsentiert sich hier mit sieben Titeln ein mit beispielhafter Komplexität agierendes, dazu hoch energetisches Quintett, dass bei überzeugender Eigenständigkeit seine 0rientierung an Elementen wie Hardbop-Stilistik nicht negiert. Dicht gewirktes, kraftvolles Zusammenspiel wechselt in den langen Titeln mit von weitem Ausdrucksspektrum und Ideenreichtum gekennzeichneten Solobeiträgen. Für Tenorist Goldsbury als Vertreter energetischer Spielweise, die er auch auf dem Sopraninstrument vorführt, gilt das gleichermaßen wie für Fortunas Spiel auf der Trompete bzw dem Flügelhorn. Reggie Moore bestätigt seine pianistische Spitzenposition in Berlins Jazzszene mit ausgreifenden, stets ideenreich logisch aufgebauten Sololinien, zeigt ihn zudem als maßgerechten Begleiter. Ernst Bier als einer von Berlins Top-Drummern ist mit kraftvoller, dynamisch außerordentlich differenziert angelegter Spielweise in seiner Begleiterfunktion das mit unbeirrbarem Drive wirkende rhythmische Rückgrat. Sein erstrangiges Format lässt er dazu in seinen keineswegs ideenarmen Soli aufscheinen, dabei jegliche einförmige spektakuläre Knüppelei vermeidend. Mit Stefan Weeke findet der rhythmische Background seine adäquate Ergänzung. Seine Komposition ,,Elegant" lässt zudem seine solistische Kompetenz erkennen. Hier bringt Goldsbury einige längere Passagen auf der Piccolo-Flöte zu Gehör. Stilistisch steht das Quintett im Modern Jazz mit erkennbar historischen Linien und von beachtenswerter Eigenständigkeit, die sich auch im Repertoire zeigt: Bis auf Ernst Bier erscheinen alle Musiker als Schöpfer der Stücke. In jedem Tempo und in jedem Takt wird spannungsgeladen und facettenreich, dazu technisch und ideenmäßig auf perfektem Level musiziert. Womit diese CD ein erstrangiges Beispiel für anspruchsvollen modernen Jazz "made in Berlin" ist.
Gerhard Hopfe