Like Thelonious Monk,
Perry revisits and reinterprets his and others' compositions. Some of the pieces on "Still Traveling" have been recorded before, but these are no mere rehashes of old ideas. The varied tunes come from all stages of Perry's career, and each one tells a compelling story ... [more]
Cover: Kurt Schötteldreier
Perry Robinson - clarinet
Christoph Adams - piano, vocals
Ed Schuller - bass
Ernst Bier - drums
| | | | |
| --- | --- | --- | --- |
| 1. | Prelude in D Minor | Perry Robinson | 7:32 |
| 2. | Un poco de | Perry Robinson | 6:30 |
| 3. | Atomic Twist | Perry Robinson | 6:26 |
| 4. | Bows and Arrows | Jake Jacobs | 4:54 |
| 5. | The Traveler | P. Robinson / words Ronnie Khan | 6:11 |
| 6. | Thar Song | Perry Robinson | 4:03 |
| 7. | Home | Perry Robinson | 6:20 |
| 8. | Ola Tete | Perry Robinson | 5:06 |
| 9. | You are too good | P. Robinson / words Ronnie Khan | 6:11 |
| 10. | Buzzin at the Bo | Perry Robinson | 3:21 |
Recorded, mixed and mastered at On Air Tonstudio, Berlin April 1999
Engineer : Ahmed Chouraqui
Producer : Ernst Bier / Ulli Blobel
Photos : Arjen Veldt
Text : Matt Snyder
Ernst Bier plays Bosphorus cymbals
Thanks to Gunther Kortwich Film-Ton-Technik Berlin for the sounds we used on "Atomic Twist" and "Buzzin at the Bo".
Thanks to Hahn-Meitner-Institut Berlin and Marie Haltod for the real Geiger-Counter sound at the end of "Atomic Twist".
Diese CD anhören und bestellen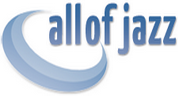 ---
The music
Like Thelonious Monk, Perry revisits and reinterprets his and others' compositions. Some of the pieces on Still Traveling have been recorded before, but these are no mere rehashes of old ideas. The varied tunes come from all stages of Perry's career, and each one tells a compelling story.
The Band
I will follow maestro Perry Robinson's lead and refer to this as The Perry Robinson Quartet: Phase Two. Phase One lasted from 1984 to 1996, and produced three CD's: the live set Nightmare Island (West Wind, 1988), and the studio dates Call to the Stars (West Wind, 1990) and Angelology (Timescraper, 1996). Following Angelology and a European tour, pianist Simon Nabatov went on to pursue his own projects and was replaced by Christoph Adams, who had been playing in a trio with Ed Schuller and Ernst Bier for several years. Adams proved to be an easy fit for the group.
"It's a nice evolution to the Quartet," says Perry. "Simon was so strong, he made me a better player, but now Christoph brings something different to the band." Though he is a strong two-fisted player who can produce sonic booms as needed, Adams adds an introspective vibe to the proceedings.
He also brings his voice. Christoph is active in Germany as a vocalist as well as a keyboardist in commercial music, and his vocal talents are featured on three selections on this disk, adding a new dimension to Perry's music and to the palette of the Quartet.
Bassist Ed Schuller, now the most musically outspoken member of the band, has come to the fore since Nabatov's departure. His manic energy is a foil for the more polite musings of Robinson and Adams. Ernst Bier, caught in the middle, balances these conflicting impulses with ease. The drummer has known Perry for over 25 years, and it was their friendshipthat formed the core of the group.
Above it all floats Robinson, still the 'sui generis' master of his own idiom. Whether you are looking for an endless array of composed music, an utterly original improvisational voice, or simply a gateway to other worlds of sound and consciousness, Perry Robinson is one-stop shopping. Phase Two of the Perry Robinson Quartet is a joyful continuation of this singular musician's most personal vehicle of expression.
Matt Snyder