Diversity is a Berlin phenomenon, whereby age, nationality, culture etc. no longer play a role. The international band Unity5, in which drummer Ernst Bier unites different generations of highly active jazz musicians in Berlin, participates in various ways.
Photo: H.Weisrock
The top-class ensemble reflects the diversity of the Berlin scene. The musicians, coming from different backgrounds, met for the first time in the Berlin jazz club A-Trane and harmonized immediately despite their differences. Through their unique way of playing, the music is both contemporary and celebrates the diversity of jazz styles. Dear listener, we have common musical goals - so let yourself be infected by the energetic freshness and playful mood of this band! In December 2018 we played at the Hammond B3 Nights at the Maschinenhaus Kulturbrauerei - Berlin and the Rundfunk Berlin-Brandenburg recorded us live. The concert is now available at the renowned record label Jazzwerkstatt.
---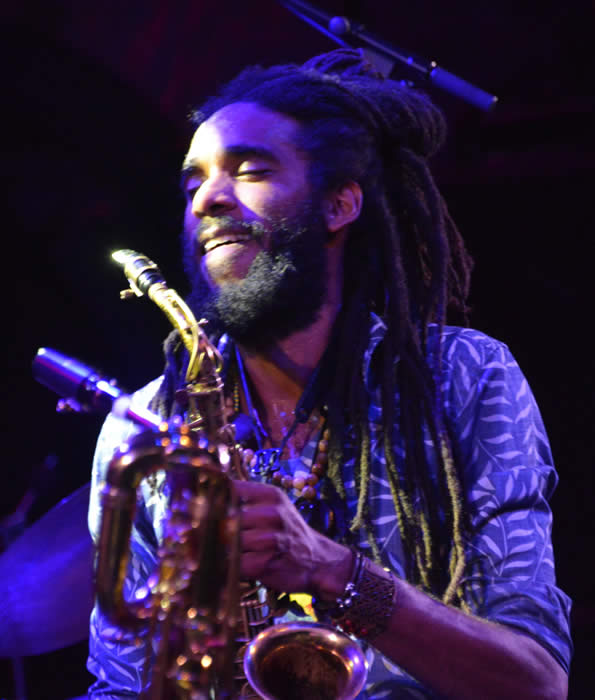 Regis Molina - altosax, flute, barisax
a composer and improviser from Havana with a great future. He currently lives in Berlin and his style ranges from Afro-Cuban to modern contemporary jazz structures. He plays a very active role in the Berlin music world and is known for his special energy as well as his lyrical playing paired with breathtaking technique. In his performances he shared the stage with Chucho Valdés, Estrellas del Buena Vista Social Club, Duquende, Jeff "Tain" Watts, Aloe Blacc, Till Brönner, Birelli Lagrene, Jimmy Tenor, Tony Allen, Jean-Paul Bourelly and Ojos de Brujo, among others.

Kelvin Sholar - piano
The US-American pianist, bandleader, producer and composer Kelvin Sholar is one of the greats in his field, not only in his home country. Sholar has worked with the New York City Ballet and Stevie Wonder. Spike Lee interviewed and filmed him as part of a documentary on the recording of Q-Tips (A Tribe Called Quest) album "Kamaal The Abstract", in which Kelvin Sholar was involved with his then band called Rose. At the same time he was also involved in Yoko Ono's post-911 anti-war musical "Give Peace A Chance". Quite a few call the jazz innovator Sholar a "genre-defining" person, and countless musicians, producers and DJs, including Sven Väth, LCD Soundsystem and Carl Craig have been inspired by him or refer to him with part of their work. Sholar teaches master classes at various international institutes, e.g. at the Philipos Nakas Conservatory (Athens), the Cité de la Musique in Marseilles or the North Carolina Central University in Durham (USA).


Charles Sammons - bass
Charles Sammons is a US-American instrumentalist, composer and teacher known worldwide for his innovative techniques and approaches. Equally at home behind the double bass, electric bass and cello, Sammons pushes the outer limits of phrasing and instruments while maintaining his firm hold on tradition. Sammons is a consummate collaborator and can be heard on dozens of recordings ranging from jazz and electronica to rock and pop. As a performer and sideman, Sammons has played and toured with many of the world's best artists, including Parliament Funkadelic and tours in support of the Indigo Girls.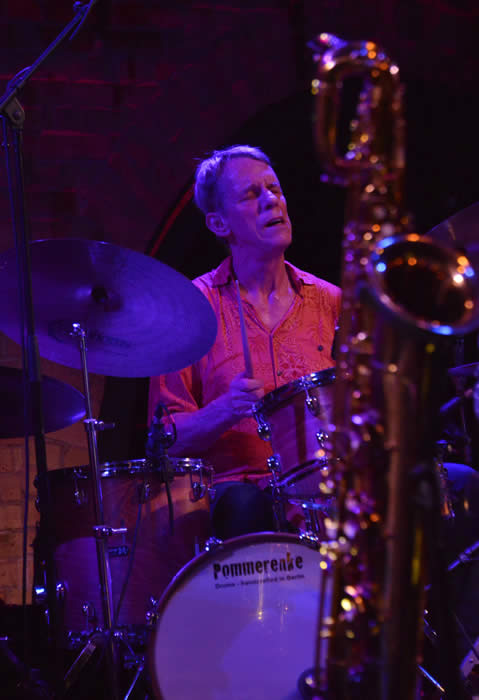 Ernst Bier - drums
once a student of Billy Brooks, Charlie Persip, Vernell Fournier and Elvin Jones. In reference to his drumming, words such as "high empathy, devotion and constructiveness" are heard early on. The Bonner Rundschau newspaper attests him "musicality and playfulness". When he, like many European jazz musicians, feels the urge to "get to the roots", Bier consequently immerses himself in the New York scene from 1982 to 1987. From here he also established contacts with musical companions and friends Mack Goldsbury, Ed Schuller and Herb Robertson. Whether with the Perry Robinson Quartet, the Christoph Adams Trio or stars such as Attila Zoller, Chet Baker, Lester Bowie or Walter Norris, Ernst Bier is usually not simply involved as an executive drummer, but always develops his enormous organizational talent in addition to sound musical input. Back in Europe, active touring work follows in a large number of different projects, the search for the most lively scene finally leads him to Berlin.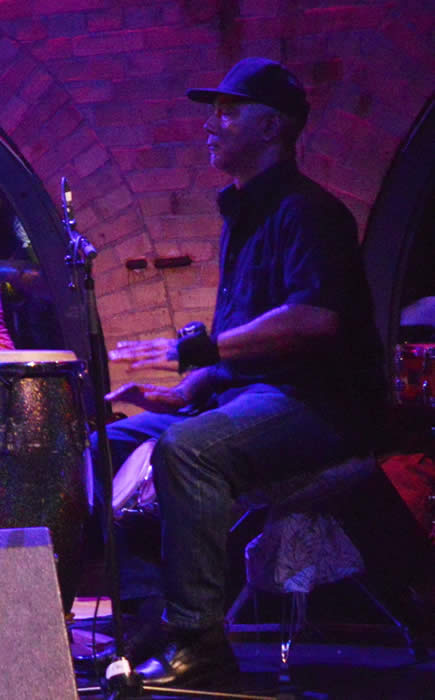 Kevin Burrell - percussion
Born in Newark / New Jersey, he discovered his passion for drums and percussion at the age of ten when he began his formal education. His cousin, the late David Eubanks, introduced young Kevin to such fabulous musicians as Larry Young and Dexter Gordon. In 1987 Kevin joined the "Mack Goldsbury Jazz Explosion" with Ed Schuller, John Scofield and Billy Hart. He is a creative and sensitive percussionist who adds colorful textures to the music he plays.


Photos: Herbert Weisrock